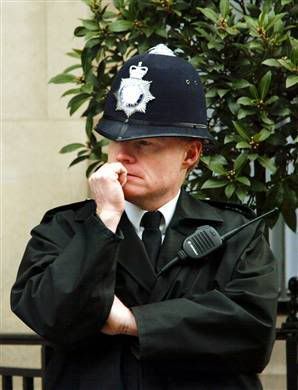 The Independent:
Jacqui Smith, the Home Secretary, faces an extraordinary rebellion among fellow ministers over her refusal to pay the police pay deal in full, a senior Labour MP has disclosed.

Angry rank and file officers meet in London today to debate overturning the ban that stops the police from being able to strike.

Tensions are running high over Ms Smith's decision to delay implementing their 2.5 per cent pay rise, in effect cutting it to 1.9 per cent
All I'm going to say is 66%.
Labels: Government, The Police